Case Study
Debris netting
G&M safety netting solutions get utilised in all sorts of interesting situations across Britain.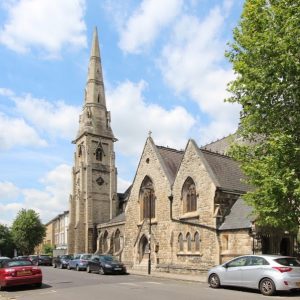 This is St Mary's Church, Ashley Road in Hornsey in London. The Church of St Mary was built in 1860-61 in the Decorated style by Alexander Dick Gough. It was built out of Kentish ragstone, a hard grey limestone which over the years has weathered.
They were having problems with the ancient, weathered stonework deteriorating and crumbling. There was a risk of bits falling off the church – which could have been a danger to the public.
G&M Safety Netting were called in to make it safe.
We have wrapped the affected areas in a debris net to prevent the debris from falling. We are pleased to have made this beautiful building safe.