News
G&M Group launches the G&M Safe Deck Hybrid system
Designed to dovetail with scaffolding – expanding their range of industry-leading working at height protection systems
The all-new working G&M platform hybrid connector has been designed to allow the standard system to be used with industry standard 48.3mm steel tube and fitting scaffolding or key clamp fittings – with G&M's market leading Safe Deck panels fitting on top as the working platform.
The fast, safe and innovative G&M Safe Deck Hybrid system is the one of the first systems of its kind to be brought to the UK construction sector – offering maximum versatility, ease of use and productivity on-site.
The G&M Safe Deck Hybrid system is fully compatible with scaffold jacks or base plates. This enables a wide variety of bay configurations to suit project sizes and, like G&M Safe Deck itself, it is also another freestanding system solution allowing the mix of steel or plastic legs to be utilised, for maximum ease of use.
Fully compatible with existing base/head units and tested to load Class 4 to BS EN 12811-1, the G&M Safe Deck Hybrid system is available for nationwide hire or purchase from the UK-wide G&M Group depots.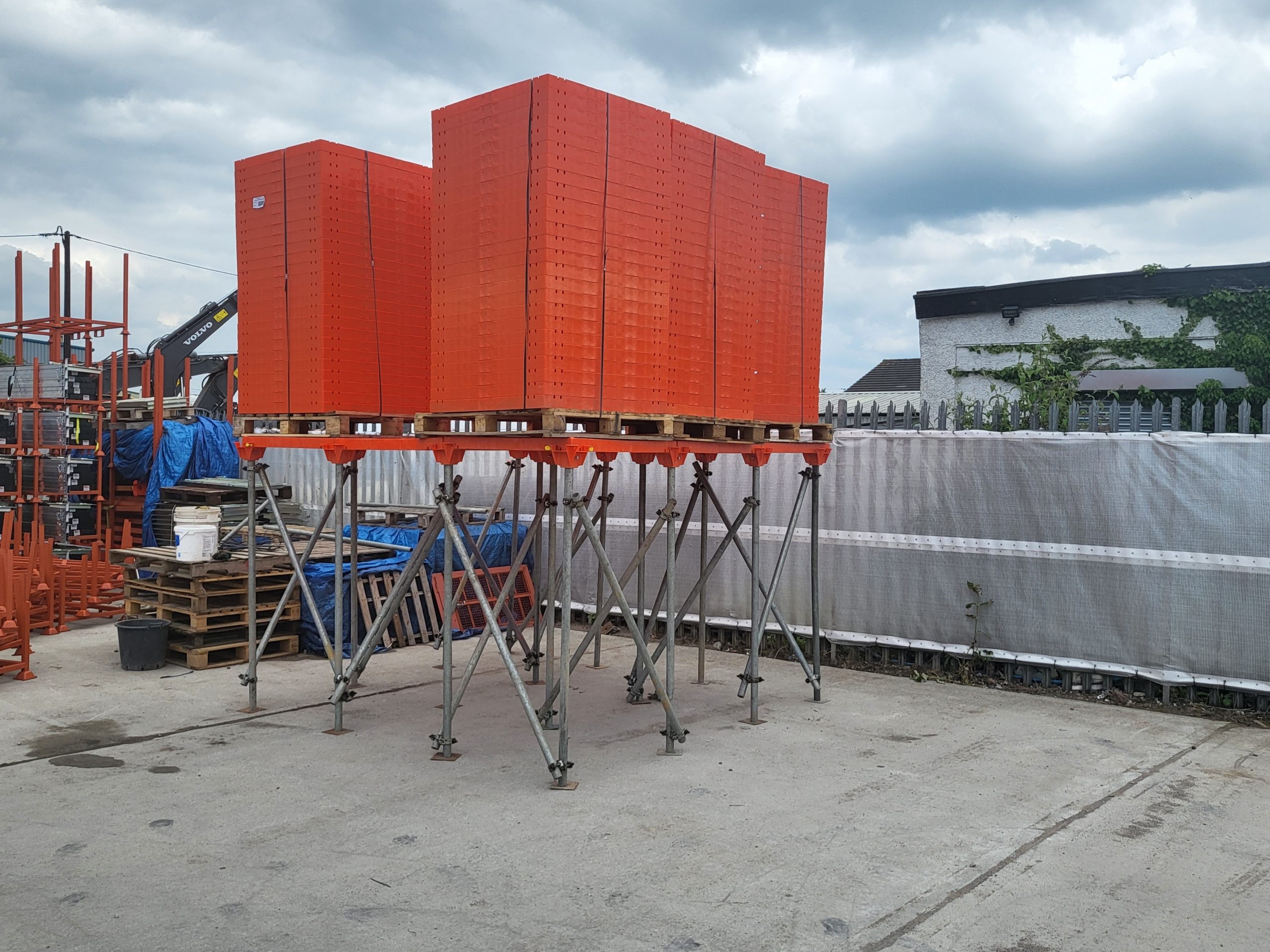 G&M Group Managing Director, Mark Pickles said:
"The G&M Safe Deck Hybrid system is the next generation of our market-leading, highly cost-effective working platform system that's taken the UK construction scene by storm.  It offers quick and simple superior protection of site personnel whilst working at height and the ability to be able to dovetail with existing scaffold temporary works, safely and compliantly."
"Along with G&M Safe Deck freestanding and our Modular Access Platform (MAP) system, this new hybrid system is the third major product launch since the pandemic and showcases the prolific safety innovation we offer our housebuilding, timber frame, scaffolding and other construction clients right across the country.  It's cost effective, quick and easy to use we are excited to launch it to our nationwide clients."
The all-new G&M Safe Deck Hybrid system is available for hire and sale nationwide now.
For more information visit:
For technical enquiries or to request a quotation, contact a member of our sales team on 01606 834 630 or office@gmsafedeck.co.uk. Bulk discounts are available.